Best blinds for living room windows
Chances are that your living room has a mix of large and small windows or at least one large one – especially if you have a bifold door or ranch slider that leads out to the backyard. Nothing's worse than no shade from the sun, even on the sunniest days, so we've got a few recommendations in mind.
Vertical blinds are perfect for covering ranch sliders and doors, they let you control the amount of privacy and coming in and out with ease. You can adjust them to maintain your view, and you can cover large areas of glass with one blind.
Great on any window, choosing roller blinds let you pick from dozens of fabrics in sunscreen, light filter, or blockout options. But as a tip, for ranch sliders and full-length windows it's worth dividing its total length by two or three, or lining up your measurements with individual panes of glass, so you can get a few smaller blinds you can operate independently. That way you can control the amount of light coming in, and get in and out without needing to operate one massive blind.
Whether it's for large or small windows, opting for a sunscreen or light filter fabric behind any of our blockout fabrics means you can still make the most of your north facing windows without compromising privacy – or your upholstery.
Perhaps the most unique blinds we offer, honeycomb blinds are great if you live somewhere that experiences particularly cold winters and hot summers (just about anywhere in New Zealand). That's because their cellular structure can help regulate your room's temperature by slowing the movement of air in and out of your home – similar to double glazing.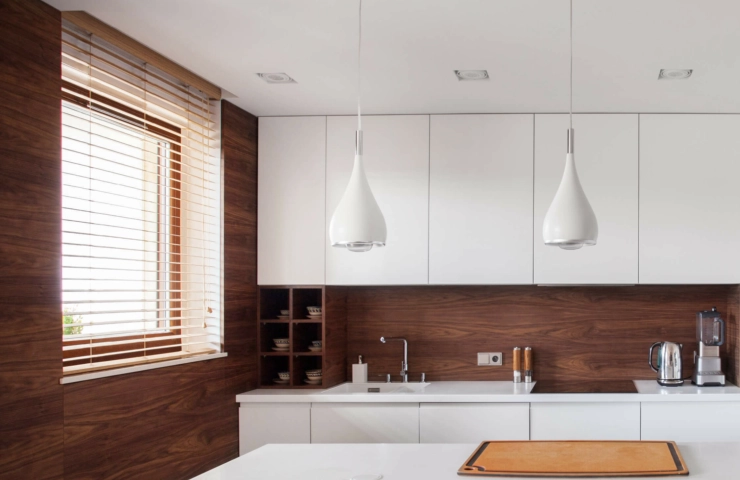 Best blinds for kitchen and bathroom windows
We've put these rooms together because they both experience similar conditions: steam, moisture and humidity. They're also home to small and medium-sized windows – unless showering in front of a floor-to-ceiling window is your thing.
Venetian blinds are your best bet here, and we've got a few options that will work depending on your style:
Aluminium are easy to clean and available in nine different colours
Faux wood look just almost identical to the real thing but they won't bend or fade in the sun, and you can get them in either 63mm or 50mm slat options.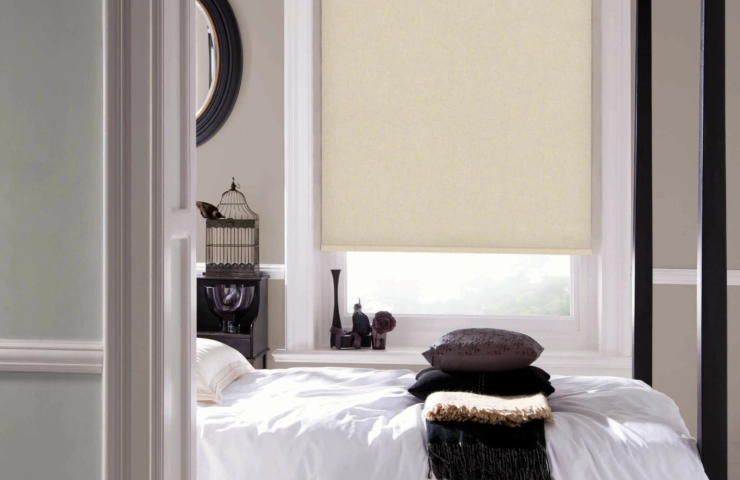 Best blinds for bedroom windows
The best blinds for your bedroom depend on a couple of things: the amount of privacy you need and the level of warmth you're after.
As we mentioned earlier, roller blinds or honeycombs are able to completely block the sun and honeycombs can help regulate your room's temperature. With plenty of options when it comes to fabric colour and thermal capability, they're your best options in the bedroom. But which is the best outright? Let's take a look.
Known as 'designers' double glazing', honeycombs are perfect if you need to block light and regulate temperature to ensure a good night's sleep.
Single rollers, on the other hand, come in thermal blockout options at around half the price of honeycomb blinds. However, this isn't to the same level of honeycombs.
To improve the thermal ability of roller blinds you can choose inside mounts so they hang closer to the window (where the cold gets in).