Should I choose curtains or blinds?
Whether to choose curtains or blinds depends on a few things: what you need it for, the room it's going in and your style tastes. Here's a quick guide to help you…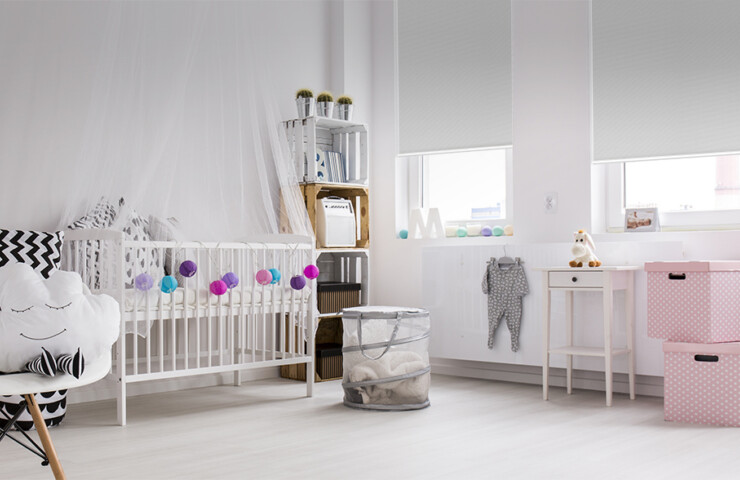 If style and looks matter most
Roller blinds offer a simple, clean aesthetic and are virtually invisible when up exposing the entire window.
Venetians and verticals bring in lines for visual interest, with wooden (or faux wood) venetians offering the potential of natural material finishes.
Honeycomb blinds are somewhere in between with a simple one-piece construction but with subtle lines where the blind condenses when opened.
Roman blinds can either be quite sleek or you could opt for something 'baggier' for a more romantic, soft look.
Curtains offer so many different looks with hundreds of fabric choices, five different pleat styles (which affect how they drape) and you can choose the length for different effects, eg. really long so they pool on the floor.
If you need to control temperature
For keeping your home warm in winter and cooler in summer, blockout honeycomb blinds are absolutely incredible and no other blind comes as close to its insulating properties.
Blockout or thermal curtains are also a great choice; having them down to the floor means cold is less likely to creep in underneath.
Try a double track system if you want a day and night (summer/winter) curtain solution.
If you want better light control
Venetian and vertical blinds are very flexible as you can tilt the slats as needed to direct light in certain direction or limit it.
Sheer/sunscreen and light filtering roller blinds or honeycomb blinds are great for sunny rooms and can remain down as long as you need. Sheer curtains are an elegant sun filtering solution also.
If you want to dampen noise
A useful feature in bedrooms to help with sleeping; blockout honeycomb blinds are best for this. Or try a thick curtain as it's softness will buffer soundwaves.
You can also read our blog on what window furnishing work best in which rooms of the home.