Choosing curtains and blinds for white and grey walls
Many people enjoy a neutral colour palette in their homes. White and grey walls are particularly common, so here are some tips and inspiration on choosing curtains and blinds to go with them.
White on white
They say, 'less is more' and this option keeps your room bright and clean. Consider choosing textured white items so as not to look flat or too stark. And be sure to match the undertones (eg. a bluey-white or a yellowy-white).
Dark and broody
Dark colours really pop against a neutral backgrouns so choose a dark colour to create a stand out feature in the room.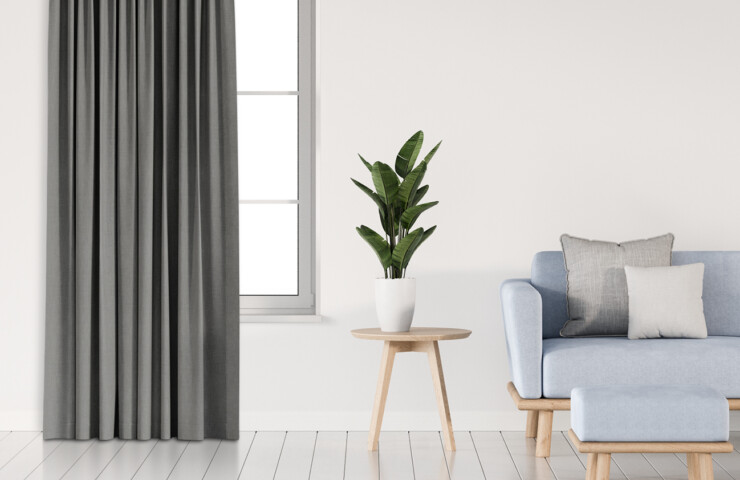 Matching accessories
Find a common theme colour to run through soft furnishings such as curtains and blinds and cushions and throws. We can custom-make cushions in the same fabric as your roman blinds or curtains.
Enhance the undertone
Whites and greys can vary wildly depending on their undertone. Choosing curtains and blinds in a colour that complements the undertone should work well against the wall colour. Undertones are usually warm (which ranges from reds to purples) or cool (which has a blue-ish base).