Detachable linings measuring guide
Follow this method to measure your curtain accurately. Please note, detachable linings are only available for curtains with a pencil pleat heading style.
You will need:
A metal tape measure that reads in millimetres (mm) and is long enough to reach across your entire curtain
Our measuring sheet
Pencil or pen
Illustrated steps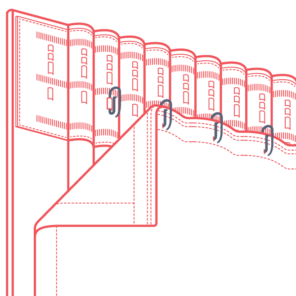 Things to consider
We only supply detachable linings for pencil pleated drapes. Detachable linings don't come with hooks as they hang on the existing pencil pleat hooks
How to measure
We use a 'width x drop' method to make sizing your curtain lining easy.
Width (a)
Measure the length of your track and record this as your width. Detachable linings are made with 50% fullness to minimise bulkiness behind your curtain and make fitting easy.
Record on your sheet if this is a single or pair of curtains on this track.
Measure from the bottom of the hook...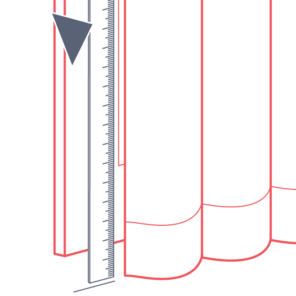 ...to the bottom of the curtain and deduct 15mm. Record this as your drop.
Drop (b)
We recommend measuring to finish 15mm from the bottom of the curtain.
Use the last hook at the edge of the curtain as your guide and hold the measuring tape and curtain in the same hand while measuring to the bottom of the drape.