Update your style: Interior colour trends 2020
It's crazy to think that a new decade is just around the corner, but with the colour trends we're spotting on the horizon we can't wait for what 2020 has in store. Taking a cue from what we're seeing already, and what design experts are saying, here's a look at how you can make sure your home is on point this side of New Year's.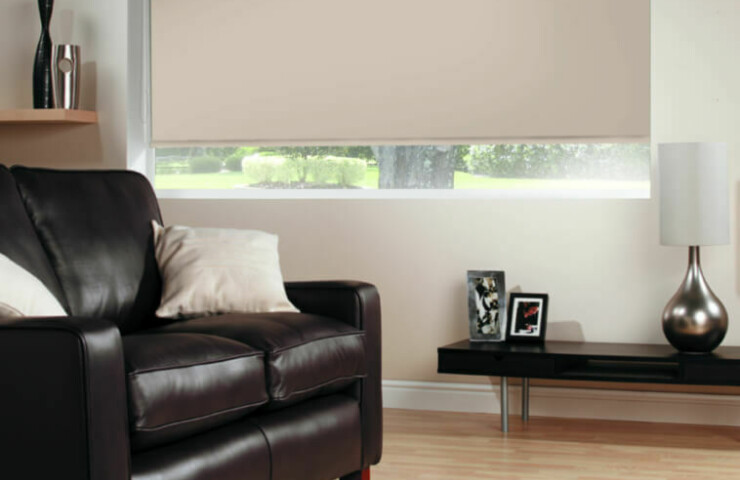 Neutral
While we're seeing a lot of pared back styles in general, neutral tones for walls, blinds and curtains are a simple way to set a minimalist tone. Off-whites and caramels on feature walls are in. And paired with soft pinks, oranges and greens, it's possible to bring a few elements in to liven a space without losing a minimal feel. Adding wooden furniture and other pieces is also a great way to turn your home into a space you can really relax in, too.
For this colour palette and style, our range of roller blinds is perfect. They're contemporary, available in a range of colours and they can be a feature or complementary aspects of your room. And whether you need to block out the world or let light filter in, they come in a range of finishes that can be customised to your lifestyle.
Our picks: Chestnut and St Clair, Almond and Blanched.
Natural
Indoor plants are making a big comeback, and with that comes greens and teals that turn any space into a modern retreat. Depending on the amount of living greenery in your space, it's possible to add or complement them with floral fabrics too. One modern trend is to pair natural greens and plenty of indoor plants with contemporary furniture that feature black finishes or geometric patterns.
Our picks: Depending on whether you want a contrasting or complementary look for your windows, wooden venetian blinds are perfect for natural styles. Redwood lets you ramp up the amount of natural warmth, while black provides a classy finish.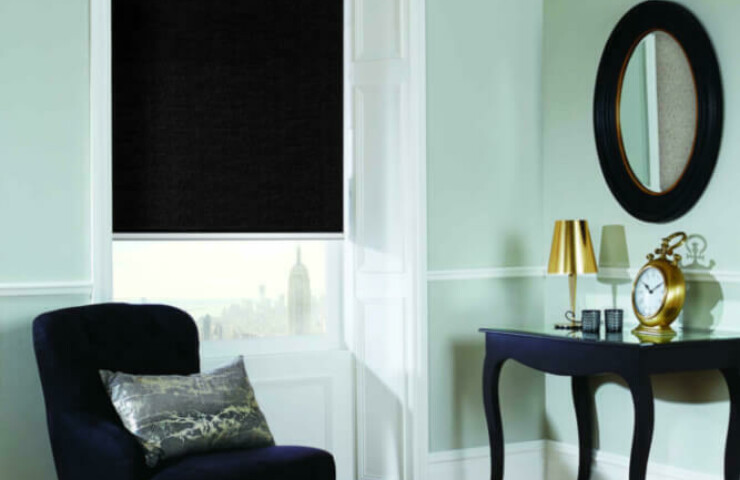 Vintage
Whether it's an old chair, a patterned rug, a retro print ­– or a combination of all three – classic styles are making a comeback. However, making sure that 'retro' doesn't become 'dated' can be achieved by making sure you use modern colours to provide areas of rest.
With that in mind, the colours that best suit your space will likely be determined by those of the furniture and other pieces in the room. With a couple of focal points, look for colours that subtly complement them in softer shades. Or, if you have a feature wall of colour, take advantage of our free samples and see if a contrasting colour will bring your room together.
Our picks: Roller blinds are a modern way to create this retro-inspired style. Think Flint or Charcoal for something darker to pair with rooms that feature a number of colours.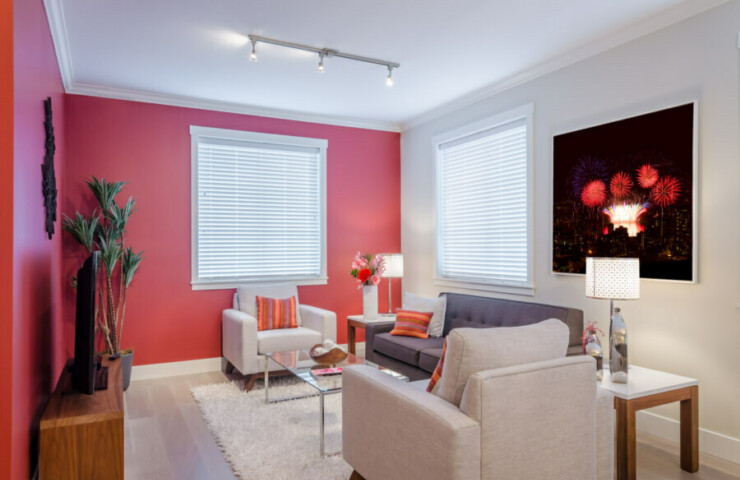 Indulgent
This one's all about rich colours and plush textures that give you every reason to relax when you're at home. And whether it's a deep red or purple, or a softer orange or pink, because this style relies more on textures it's best to stick to one feature colour and a variety of finishes to complete your look.
Our picks: When it comes to the window furnishings to finish indulgent rooms, the colour you've chosen will play a big part here. If you've opted for darker tones, black blockout roller blinds or venetians can complement them well. If you've chosen softer colours, white faux wood venetians or verticals can complete the space.