The best way to clean your blinds
Keep your blinds looking fresh with our top cleaning tips! Whether you have fabric, aluminium, faux wood or vinyl, we have easy solutions which will save you time as well as deliver excellent results.
Fabric blinds:
You can remove the dust from your fabric blinds using the small brush attachment on your vacuum cleaner on a low setting.
Another good tool to use, particularly for those cellular shades is to use a hairdryer on the cool setting, this will blow away any dirt and dust trapped inside the creases or honeycombs.
For any small marks, use baby wipes or gently dab with a cloth dipped in a mild detergent solution with some lukewarm water.
Aluminium blinds:
Aluminium blinds are very low maintenance and durable and so it's relatively simple to keep them looking pristine, by simply removing dust with a damp cloth.
However, if your house is filled with aluminium blinds, then an option could be to take them down and soak them in a tub with some dish soap. You can use a soft brush or sponge to wipe over both sides of the blinds, but ensure you rinse them once you've let them soak for around 20 minutes to avoid spotting.
For tough stains use a tiny amount of car polish and buff gently and cautiously.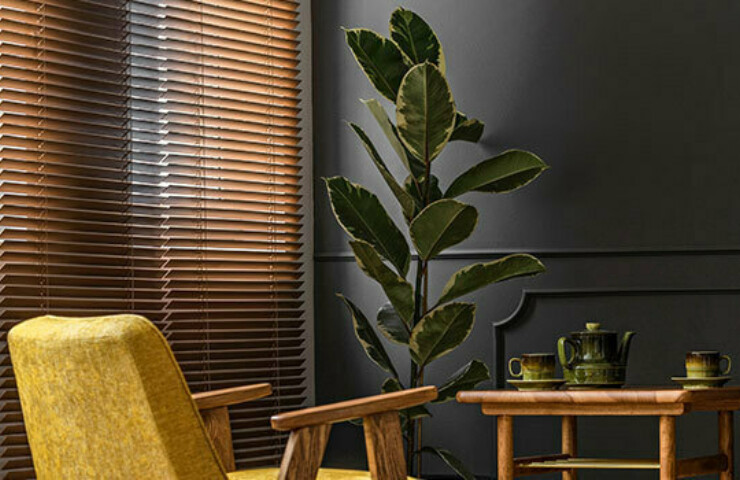 Faux wood blinds:
Faux-wood venetian blinds require a combination of the above methods; for dust removal, use the vacuum brush or a hairdryer on a low and cool temperature. Simply close the blinds all the way, hold down the bottom rail and vacuum the one side and then the other.
To remove grease or grime a mixture of white wine vinegar and water with a microfiber cloth will easily remove the dirt.


Blinds are generally low-maintenance but following these simple tips will ensure they stay looking new for as long as possible.