Custom vs. ready-made window coverings
When you're restyling your home and you've decided on whether to hang curtains or blinds, the next key decision is whether you choose to have them custom-made or bought from a store. Fabric, colour and pattern options that elevate your home can be found in a number of places, especially when they aren't exclusive to one dealer.
For a number of reasons, custom-made is the way to go in our opinion. There are a few key advantages you get by going direct to the supplier and we've listed a few of them here.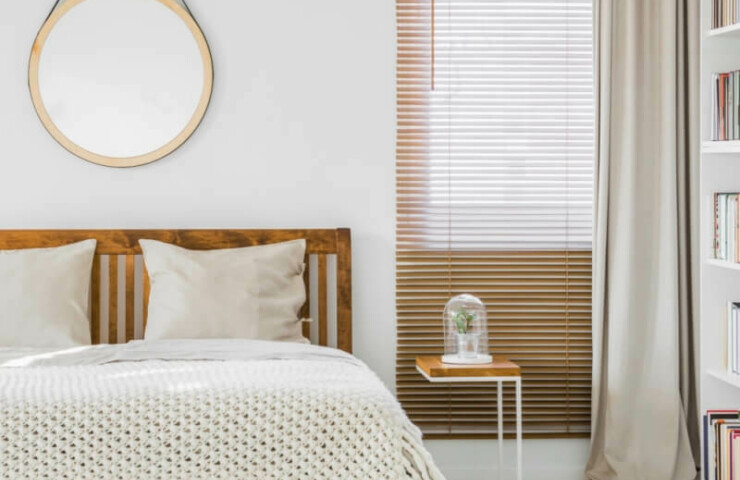 Better value for money
By ordering window coverings directly from the supplier, you save time and money that would otherwise be going to the store that stocks the product, the consultant who sells them to you and the transport costs involved getting to and from the store. Our window coverings, on the other hand, get sent directly to your door and you can purchase them from the comfort of your favourite chair at home. We'll even send you a bunch of free samples, so you can figure out exactly what you want.
Fit any window in your home
When you're buying curtains and blinds from a store, you're generally stuck with prescribed dimensions for 'standard' sized windows. And unless you're pretty handy on a sewing machine, adjusting the width and length of fabrics can quickly become more effort than it's worth. By choosing to hang custom-made coverings, you're able to get a solution that fits any window – even that weirdly shaped one.

Put the power in your hands
With all of our blinds, we offer the ability to choose exactly where they're controlled from. It's often something people overlook when they're at the store buying premade blinds because the easiest considerations are around colour and fabric. But once they're up in your home you might find the cord sitting on the wrong side of the frame, or in a location that makes them difficult to operate.
By choosing to go for a custom-made product you can decide where each blinds control is so that they're specific to each window. The result is a solution that looks as good as it works, and we'll even name and label each blind so that there's absolutely zero confusion when you come to install them.
Quality assured
This one's a little more specific to us, but because our blinds and curtains are made right here in NZ we can guarantee their quality from the moment you click 'order'. Should anything happen when they arrive at yours, more often than not we can take of it too.
To see how our window coverings can elevate your home, check out our current range. And for plenty of style tips and inspiration, head over to our blog.